Welcome to the Floogals Wikia
Edit
Floogals (also called The Floogals, sometimes misspelled The Floogles) is a preschool Sprout television series developed by UK Independent production company The Foundation from an original idea by Dan Good (Waybuloo). Production took place in London during 2014 and 2015 with all CGI animation by Jellyfish Pictures. Floogals Series 1 is a Foundation/Zodiak and Nevision co-production for Sprout .
It also airs as part of Discovery Kids (Latin America), Hop! Israeli Childhood, Knowledge Network, NBC Kids, Spectrum Film Indonesia, TVO Kids, Pikkukakkonen of Yle Finland, and Chester Hadentie Network. The show launched on January 23, 2016.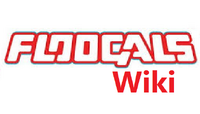 Join to More Wikis
Edit
16:29 - Wednesday - [12]
December 11, 2019.
Active Users
Edit
1 user(s) today.
Featured
Floogals Theme Song Edit
Listen to the Floogals theme song and meet the tiny alien explorer friends, Captain Fleeker, First Officer Flo, and Junior Boomer!
Visit the page and the image!
Episodes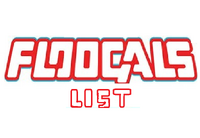 Floogals has 52 episodes at this time, Coming soon!, working in Season 2 and near of finish Season 1.
Visit the episode guide!.

Games
Sprout, A sponsored channel about Floogals TV series, Make some games for the series, The first games are: Floogals Frenzy, Floogals Maze Adventure, Floogals Mission and Mission From Floog.

Contents
Welcome to the list about Contents!
Create a Page
Edit
What's an Article?
An
article
, or 
entry
, is a page that has information on it. A well-written wiki article identifies a notable topic, summarizes that topic comprehensively, contains references to reliable sources, and links to other related topics. Most articles consist of paragraphs and images, but they may also be formatted as stand-alone lists or tables.
Create a Page
You can make also a page with the box below:
Photos, Galleries and videos are a great way to add visuals to your wiki. Find videos about your topic by exploring Wikia's Video Library.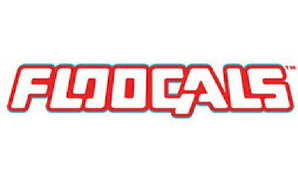 About The Wikia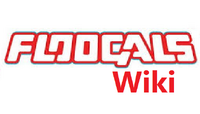 The Floogals Wikia is a wikia dedicated to the Sprout Show, The Floogals, which first aired in January 18-23, 2016, The Show features 3 main protagonists, they are: The brave captain floogal Fleeker, The clever scientist first officer floogal Flo and the junior floogal/trainee of the group Boomer, they are reporting Projects to their boss Floog and the planet about the hoomans' interactions.
Community content is available under
CC-BY-SA
unless otherwise noted.